"I am just an old used car salesman..." His eyes twinkled, his smile was genuine and he never forgot where he started. That was Dan Vaden, the heart and soul of The Vaden Automotive Group. Having graduated from the University of Florida, he began his career in the car business as a used car sales trainee in Jacksonville, Florida. After 15 years, he had worked his way up to General Manager and part-owner. So, when General Motors approached him about an opportunity in Savannah, he packed up his wife and two young daughters and started Dan Vaden Chevrolet on an old dairy farm. That was 1968.

A lot has happened since then. In 1980, Mr. Vaden began expanding and adding other franchises and locations. Today, the Vaden family operates 10 dealerships in Savannah and the Lowcountry with a variety of both domestic and import brands.

In 1992, Mr. Vaden was chosen as one of the top eight new-car dealers in the United States, winning the prestigious Time Magazine Quality Dealer Award.

In 2006, The Vaden Automotive Group won the Better Business Bureau's Diane Wahrman Torch Award for Marketplace Ethics.

In 2008, Mr. Vaden received the Savannah business community's highest honor when he was inducted into the Savannah Business Hall of Fame, in recognition of his quiet leadership and support of many community projects throughout his career.

Dan Vaden passed away at home, December 7th, 2010.

Mr. Vaden often told his employees, "I don't sign your paycheck, your customers do." It's that philosophy that has helped the organization grow to serve hundreds of thousands of customers across the Southeast. "Our business is a people business. We treat our employees and customers as partners because, ultimately, they are responsible for our success."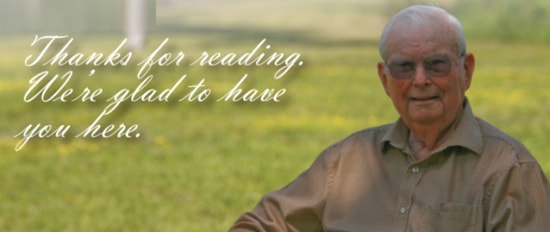 About Vaden Pre-owned Cars - Used Car Dealership
Vaden Used Cars in Savannah is proud to serve Hilton Head, Beaufort SC and Hinesville with quality used vehicles. With models from BMW, Cadillac, Audi, Mercedes, Infiniti, Lexus, Lincoln,Nissan, Chevrolet, Ford, Toyota and Hyundai and more, we carry a vehicle to fit anyone's need. Come over and visit us to test drive great used automobile today! Our customers leave our dealership 100% satisfied with our excellent customer service and our friendly salespeople.
We carry a variety of used cars for you to choose from, all of which have gone through our detailed quality inspection before made available on the lot. We offer auto financing services so you can get into the used vehicle you want, without a problem.
You'll also want to take advantage of our Service and Parts Centers to keep your car in top condition for countless miles of daily driving. Our Nissan, Chevrolet, Ford, Toyota and Hyundai experts know everything about your vehicle and we'll employ their expertise to provide the best possible care for your sedan, crossover or SUV!
At Vaden Used Cars, our goal is to make the process of buying and maintaining your car as smooth and efficient as possible. Our expert team of professionals will be happy to answer any questions you may have and get you set-up for a test drive. If you're ready to do business with the best, then follow step-by-step directions to our convenient location in Savannah to get the ball rolling today!
 Give us call today!